Project Description
Stylish and Comfy High Back Living Room Chairs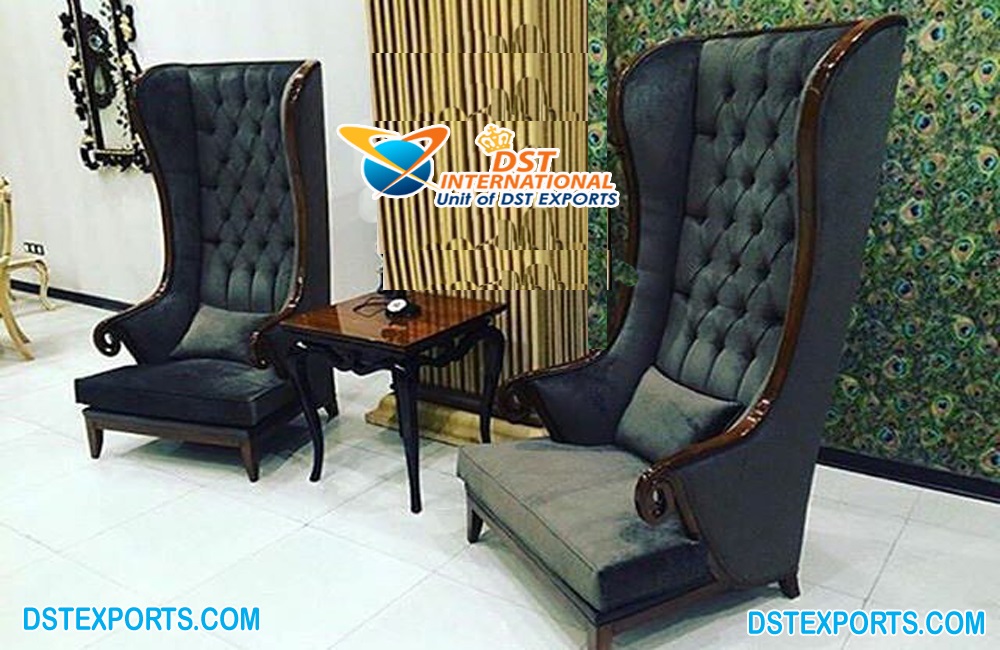 Are you looking for a modern extravagance search for your home and a style that can offer a plan that consolidates highlights, for example, being conventional, elite, rich, and exemplary all simultaneously the your hunt finishes here. "DST Home furnishings" are the maker and exporters of Luxury Designs Home furnishings. We produce all sort of furniture for home. DST is the all inclusive resource answer for your home inside stylistic layout. we have wide assortment of furniture from bed to couch including "Stylish and Comfy High Back Living Room Chairs".
Emphasize seats are special furniture that stands apart on the grounds that it supplements the room's style. We offer a varied choice of complement seats intended to improve your room's allure. Our choice is extremely great. We offer armless seats and chaises, relax chaises just as conventional uncovered wood seats, wing seats and nail head highlighted cowhide seats. Our Modern styled seats are entirely elegant including delicate tufted pads and are made with extraordinary consideration and incredible craftsmanship. Their incorporation to your home will positively add to its extravagance and style. We likewise have an incredible inside plan group available with long stretches of involvement ready to help you discover the seat or chaise that will best match your flow stylistic layout and inclinations.
(A) PRODUCT DESCRIPTION 
Inspire your home and create an upscale atmosphere with this chair. This chair adds luxury style to any sitting area featuring a traditional handcrafted design. This luxurious chair is upholstered in a beautiful light fabric and matching chairs with comfortable backs. Featuring a solid wood frame in luxury gold brushed finish, this collection is guaranteed to be the highlight of any home.
This is a  luxury gold finish wood carved living room chair and table set.  This set includes the two accent chairs and middle table
FEATURES OF THIS CHAIRS
Comfortable Leather Tufted Corner Chairs For Bedroom
Exclusive Design
Floral Fabric in Velvet
Premium luxury Fabric
Designer High Back Queen Chair with Luxurious Look
Tufted back with Crystal look Buttons
Individual nail head trims
100% teak wood solid, Frames are reinforced with teak solid wood corner blocks throughout for strength and rigidity
100% Hand carved and handcrafted
Seat cushions are made up of a high resiliency foam that is wrapped with low-mil Dacron.
Premium Foam Construction
PRODUCT DIMENSION & SPECIFICATION
Comfortable Style chairs   – 38″ x 38″ x 52″ H
End table –    27″ x 27″ x 24″ H
(Customization in Shape, Color, Size, Polishing, Tufting and Design as well)
"Teak furniture" is unique because it produces its own natural oil that makes it very low maintenance in comparison to other types of outdoor wood furniture. Furthermore, teak oil prevents water and moisture from sinking into the wood that can cause dry rot.
Teak requires virtually no maintenance
Teak is a dense, hard deciduous tree found in tropical regions of the world like Burma and Thailand. Tectona Grandis (the real name for teak) is one of the most valuable timbers in the world and unmatched in durability and beauty.
Teak wood is dense so it is not inclined to bend, warp, or crack over time.
Natural oils prevent teak furniture from dry rot.
Teak contains a natural resin that is a rubber-like substance. This resin acts as a natural repellent against insects and termites. Although it's said that termites won't eat teak, the truth is they will. Read this to learn more about teak and termites.
Because of its inherent protective qualities, teak furniture costs more than other types of wood or metal furnishings
QUALITY
Quality! This is what we have set our benchmark with. Our attention to quality control at every step of the manufacturing process and beyond makes a statement about the standards we uphold and maintain. In order to quench your desire for top-quality furniture, we use high-quality fabrics and standardized wood in the manufacturing process.
OUR MAIN OBJECTIVE
Our Main Objectives We would continue to focus on our research and development effort to create trendy and contemporary design teak furniture which are functional, elegant and retain the natural beauty of teak.
---
"More you buy.... Lesser is the shipping"
Product Form